Rose Geranium Balancing Facial Mist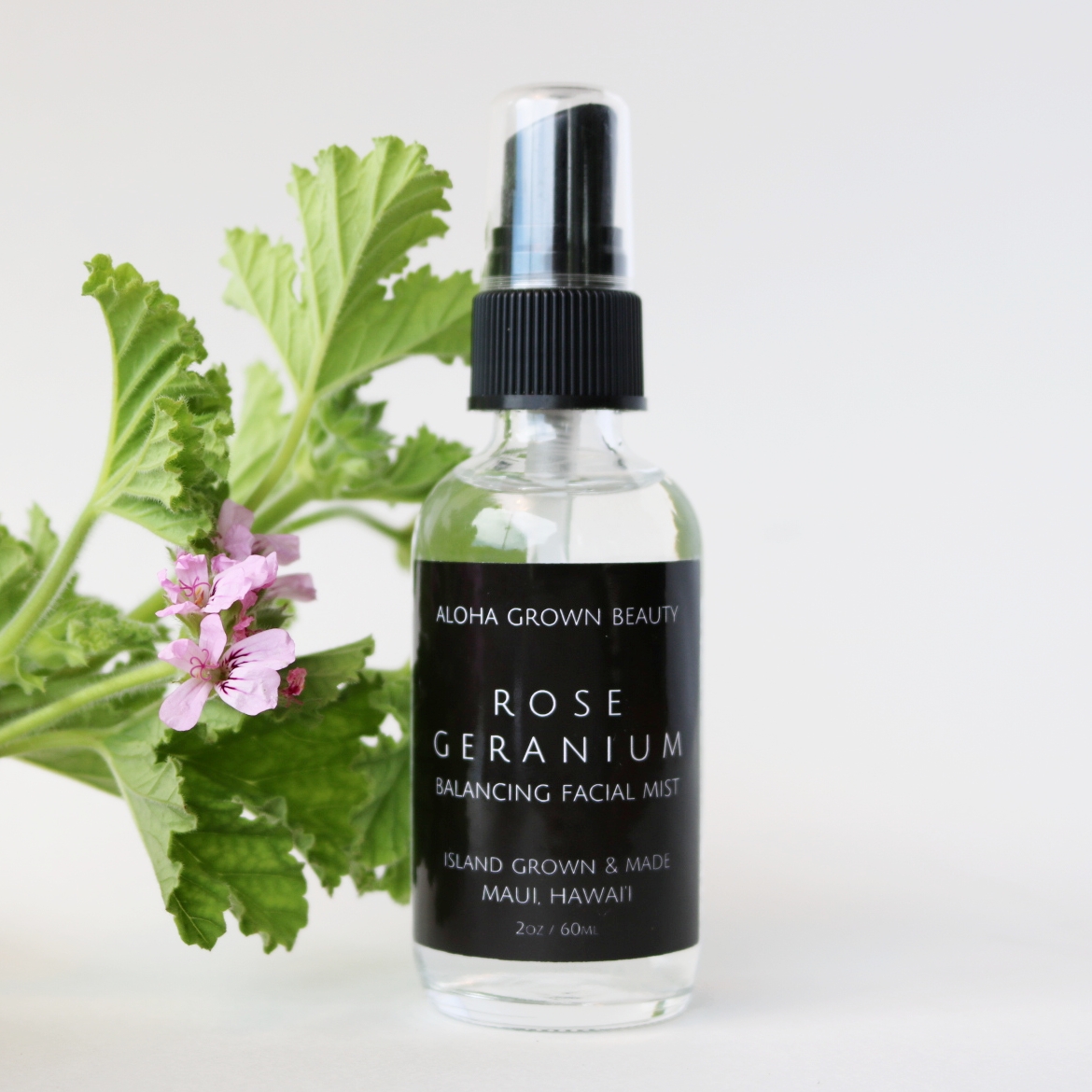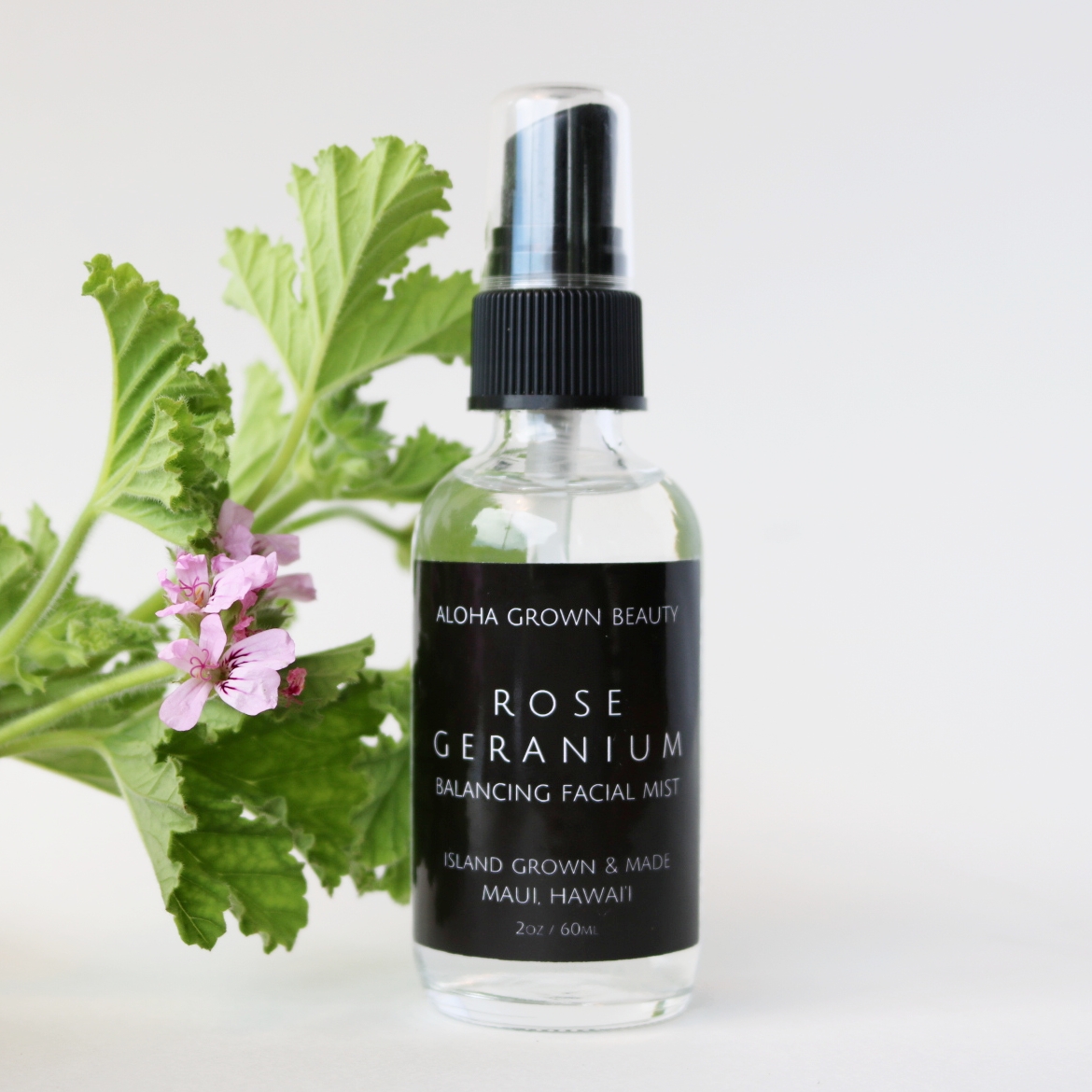 Rose Geranium Balancing Facial Mist
With it's rich, sweet, floral fragrance and rose after note the Rose Geranium Balancing Facial Mist is a perfect addition to your everyday lifestyle.
Skin: Use as a skin balancer, hydrator & toner. Spray directly onto skin before and/or after beauty regimen. Particularly helpful and cooling to ease dry and itchy skin.
Body & Life: Mist on body for a beautiful perfume or when in need of an emotional pick-me-up. Works aromatic balancing wonders for the endocrine nervous system and emotional issues.
Ingredients: Maui grown and steam distilled Attar of Rose Geranium (Pelargonium 'Attar of Roses').
We slowly steam distill our organic home grown aromatic botanicals in small thought out batches. Ensuring quality we also keep all of the plants natural essential oils in the hydrosols and do not separate them out creating a beautifully unique and naturally effective product. Enjoy!
2oz Glass Bottle with Fine Mist Sprayer